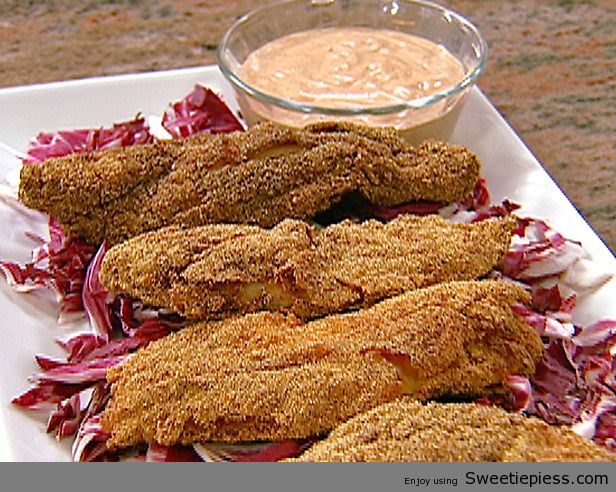 Ingredients
1 cup yellow cornmeal
1 tablespoon paprika
1 teaspoon cayenne pepper
3/4 cup buttermilk
1 tablespoon hot sauce
4 catfish fillets (8-ounces each) skins and bones removed, rinsed and patted dry
Salt and freshly ground black pepper
Peanut oil, for frying
Remoulade Sauce, for dipping, recipe follows
Directions
Preheat a deep -fryer to 375 degrees F.
Mix the cornmeal, paprika and cayenne in a large bowl. In a separate bowl, add the buttermilk and the hot sauce.
Season the catfish with salt and pepper. Dredge in the buttermilk and then the cornmeal and spice mixture.
Drop carefully in the hot oil. Fry for 4 minutes until crisp. Remove to a paper towel lined sheet tray. Season with salt and pepper.