Easy Spaghetti Recipe
Are you a pasta lover and want to try new pasta recipes every time? Here I am going to present the Top rated Spaghetti Lunch Ideas to adorn your lunch table! These spaghetti recipes are easy to cook and need a reasonable budget! So, do not miss out the following lunch ideas of spaghetti. Here we go!
Ingredients
Spaghetti (1 packet)
Oil (3-4 tablespoons)
Chicken Chunks
Meat Balls
Tomato Sauce
Vegetables
Mushrooms
Green Chili Peppers
Salt To Taste
Black Pepper
Cheese
Spaghetti With Meatballs
Spaghetti with meatballs is a fantastic idea to have fun with your lunch time! You will have to put no more effort or pennies to make the dish for lunch. Here I am going to share the recipe!
Take a packet of spaghetti and put it in the salted boiling water. Wait for 8-10 minutes until it cooks. Then drain the water and sprinkle the tap water to normalize the temperature. Heat oil in a wok and add meatballs into it. Then add mushrooms, green chili and diced tomato. Stir it to cook. Add salt and pepper to taste. Then add spaghetti and stir. Add cheese into it and cover until it melts. The lunch dish is ready to serve hot!
Spaghetti With Chicken Chunks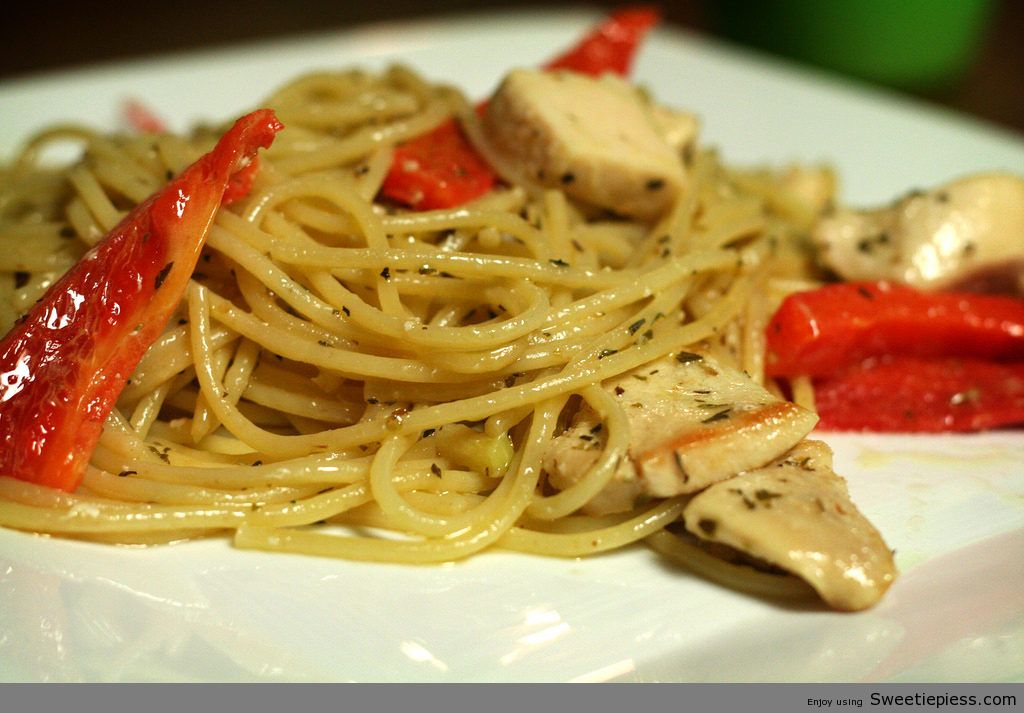 It is also one of the best spaghetti lunch ideas. You have to simply boil the spaghetti in salted water and drain the water. Then take a bowl, put the boiled spaghetti into it, add mushrooms, chicken chunks, tomato slices, onion, green chili and other vegetables of your choice. Sprinkle salt and black pepper powder, add cheese and bake on 170 celsius in preheated oven for 30 minutes.
You can cook the spaghetti with chicken chunks using the same ingredients instead of baking. It is up to your own choice! The yummy dish is ready to serve!
Spaghetti With Vegetables And Tomato Sauce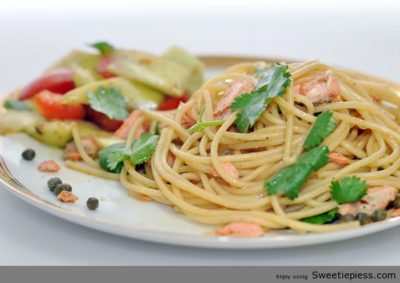 Take a packet of spaghetti and boil it in the salted water. Then drain the water after 8-10 minutes or when the spaghetti is cooked.
Take a pan and pour 3-4 tablespoons of oil into it. Add diced onion, diced tomato, diced bell pepper, broccoli, green chili, mushrooms, cabbage, and carrots. Then stir the veggies to get partially cooked. Add salt and black pepper to taste. Then add tomato sauce and spaghetti and stir well. Allow it to the simmer and cover the pan. After a few minutes, remove the pan from heat and serve the dish hot in your lunch!
Spaghetti Lunch Ideas With Tomato Sauce
Boil the spaghetti in salted water for 8-10 minutes and then drain the water. Then take a wok and add some oil into it. Choose the veggies of your own choice like onion, mushrooms, carrots, cabbage, bell pepper and tomato, and add all these veggies into the pan. Stir to cook the veggies partially. You can add chicken chunks also if you like. Then add tomato sauce, salt, and black pepper into the pan. Stir and cover the pan allowing it to simmer on low flame. You can add cheese also into the recipe. After a while, remove the pan from the heat and serve the spaghetti hot on your lunch table!
So, that is all about the best ever easy spaghetti recipe you can try yourself.
These recipes are not too costly to try nor time consuming. You can easily cook these recipes to adorn the lunch tables at your homes!
Spaghetti Lunch Ideas To Adorn Your Lunch Table
Easy Spaghetti Recipe Are you a pasta lover and want to try new pasta recipes every time? Here I am going to present the Top rated Spaghetti Lunch Ideas to