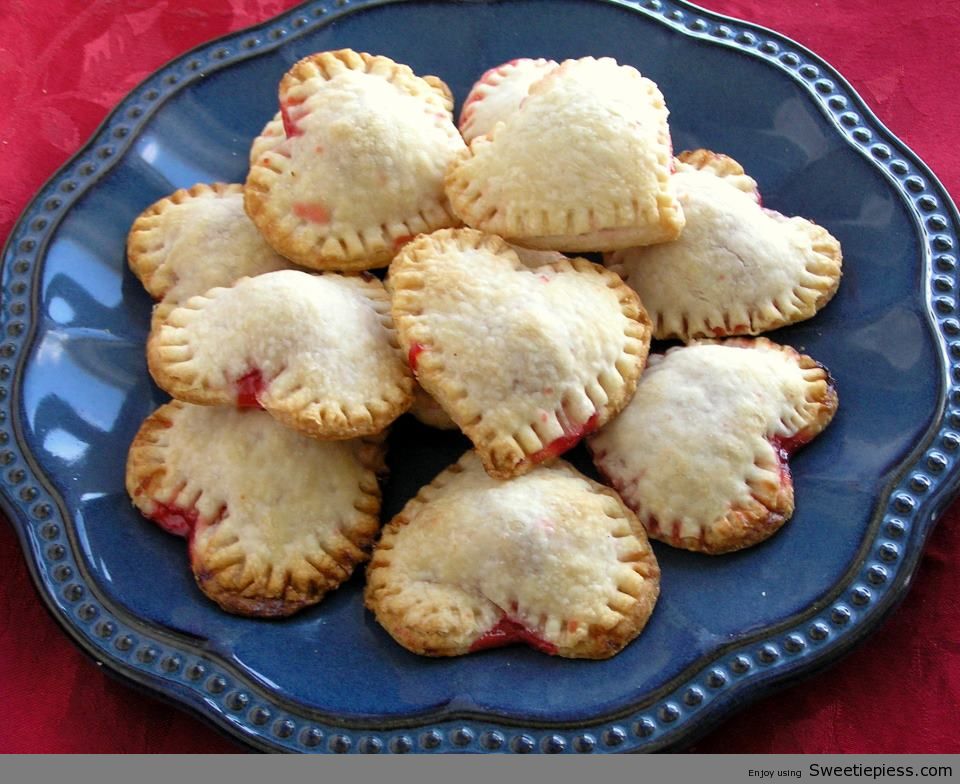 Ingredients
1/2 lb chicken hearts – washed
2 sticks celery thinly sliced
2 cloves garlic – crushed
1 onion sliced
2 carrots sliced
1/2 pint chicken stock
2 bay leaves
S&P
1 table-spoon butter
2-3 table-spoon plain flour
packet of ready rolled short crust or puff pastry
Method
Sweat together in a deep-frying pan the onion,garlic, celery and carrots. Don't colour and cook for 5 -10 mins.
Add the hearts and colour the meat.
In a separate pan make a roux with the flour and butter. Slowly add the stock to make a chicken veloute.  Now add this to the heart and veg mix and combine. Season with S&P and add a bay leaf or 2. Simmer for 5 mins then set aside.
Let the pie filling cool for 5 mins and add to either a pastry lined pie dish or a pie dish then top with pastry. Add a couple of steam release holes in the middle and with the off cuts of pastry decorate – Paul did a love heart and some leaves.
Egg wash the top and bake in a pre heated oven at 160 -180 degrees for about 25 mins ish.
We had our pie with creamy garlic mash.